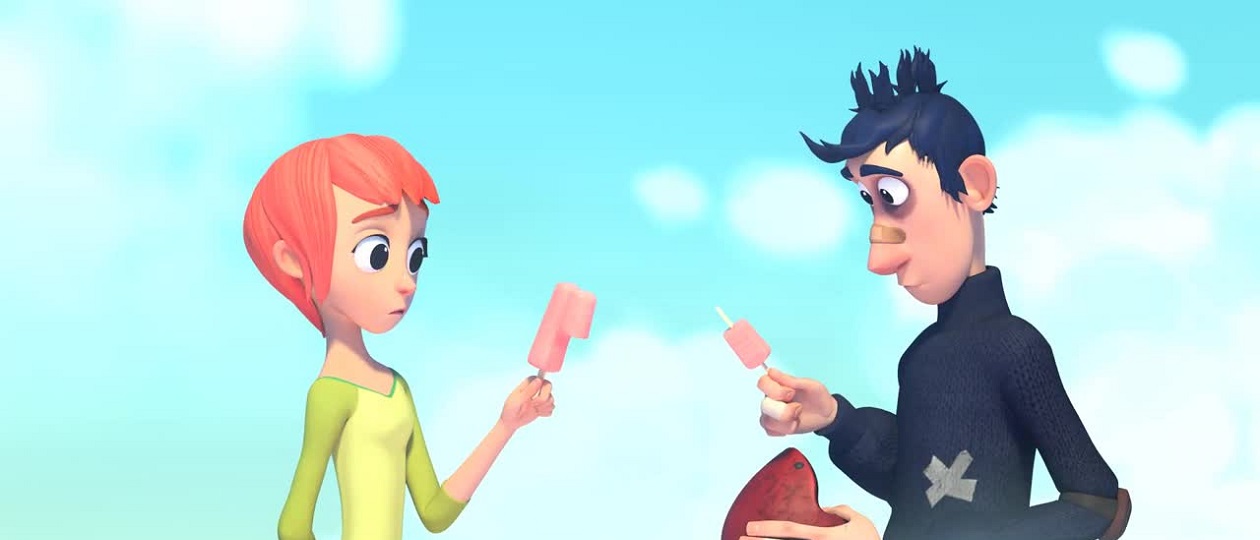 Opposites are known to attract.
Because the heroes of the French animated comedy "Jinxy Jenkins & Lucky Lou" were doomed to meet, and, according to the authors' intention, their meeting was to be completely random and completely captivating the attention of the audience.
As a result, an exciting race of heroes in an uncontrolled ice cream cart through dangerous streets with traffic jams and a romantic walk along Disney pianos, apparently prepared for dropping characters on their heads that never got into the frame.
The happy ending of the trip convincingly strikes a balance in the addition of the karma of the heroes in favor, of course, of the fair sex. However, this time Fortune clearly smiled at the unlucky Jenkins.
In general, it turned out to be a kind, dynamic and full of bright colors and emotions animated film about the benefits of extreme sports for meeting surprisingly resourceful girl. And at the same time about love and trust with traditional French irony towards oneself and life.
Complete collection of author animations from the FAAF.