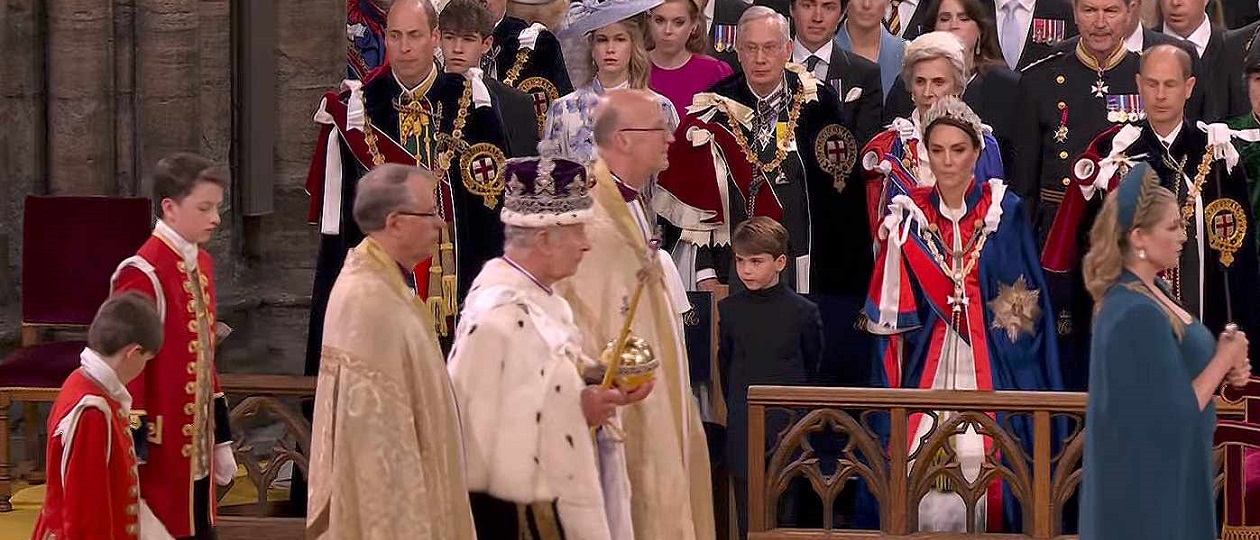 Kate Middleton looked her best at the coronation of the British King.
The coronation of Charles III came out rather lackluster, highlighting the temporary decline of the royal house of Windsor after the departure of the eminent ruler, Elizabeth II.
The best thing that the venerable monarchical couple Charles and Camilla could do to reset the symbolic institution of the British monarchy is to abdicate in favor of the young heirs to the throne — William and Kate — the Prince and Princess of Wales.
Look at them! This couple really looks like a king, she is completely ready for a responsible royal mission.
The 40-year-old William has an excellent royal stature, a courageous character and a serious mind. And what an attractive queen would be the mother of three children, Kate Middleton!
By the way, at the coronation, she very subtly and dignifiedly, without fuss, drew the main attention to herself. And even threw an implicit challenge to Camille.
At the coronation ceremony in Westminster Abbey, Kate appeared in pearl and diamond earrings, formerly owned by Princess Diana. These were Diana's favorite jewelry, which is widely known. And so Kate puts on these earrings, reminding her husband William of his mother, the newly minted king Charles of his late wife, and Camilla of her predecessor in marriage.
After Diana's death in 1997, her extensive jewelry collection was inherited by her two sons, but the eldest William keeps the box. Since then, on special occasions, Kate has worn individual jewelry from Diana's jewelry box to symbolize her presence in the life of the family and prolong the invisible bond. She regularly tells her three children — George, Charlotte and Louis — how beautiful their grandmother Diana was.
At the coronation, Princess of Wales Kate Middleton looked stunning in an elegant Alexander McQueen embroidered gown and commemorative earrings from her mother-in-law Diana's jewelry box. And at the junction in the armorial carriage, she looked like a real queen.