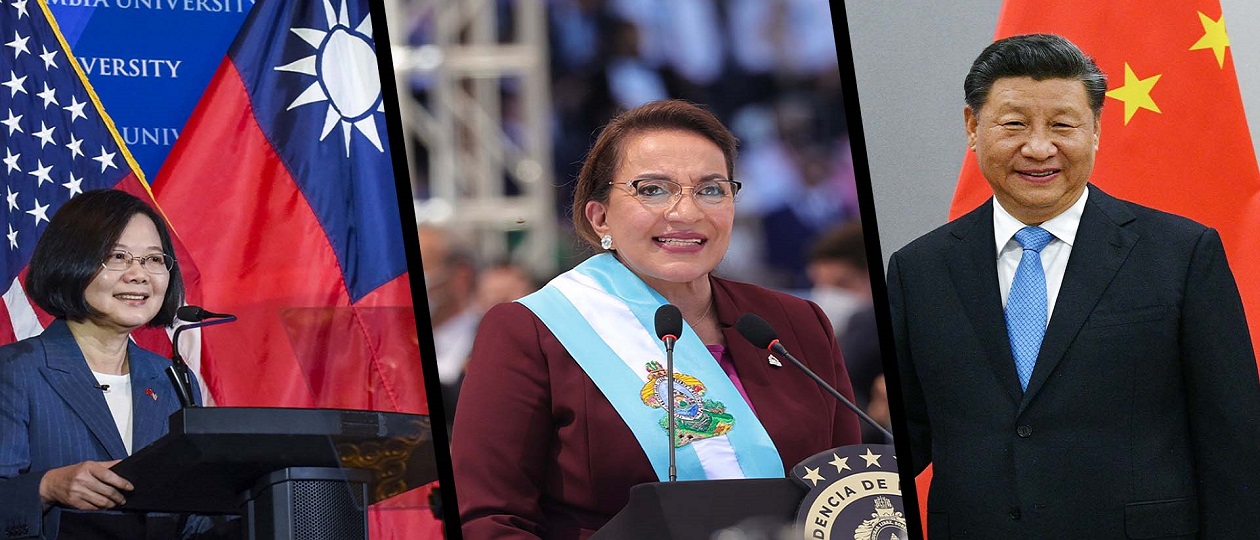 Taiwan received a blow from where it did not expect.
Until now, the island has had diplomatic relations with only 13 countries, mostly poor and developing countries in Central America, the Caribbean and the Pacific. And here is minus one.
The Honduras Foreign Ministry said it recognizes the People's Republic of China as the sole legitimate government representing all of China and that Taiwan is "an integral part of Chinese territory."
Accordingly, the diplomatic relations of Honduras with Taiwan are being broken, and with Beijing they are being established.
The rationale for this change of orientation is clear. The Honduran government asked Taiwan for $2.5 billion in aid, as well as funds to build a hospital and a dam. While Taiwan groaned and pondered, Beijing extended a helping hand, much more generous. Well, how could you resist?
Taiwan's President Tsai Ing-wen said in a video message that Taiwan will not compete with China in "meaningless" dollar diplomacy. Well, that is, it simply merged from the tender.
Now China is already in a businesslike way inviting Honduran entrepreneurs to select who is smarter.
Soon, experts will come from Beijing to see what to invest in in Honduras, except for bananas. For example, in tourism.
The US is understandably angry, not so much at the loss to Taiwan, but at the fact that China is getting under America's udder.
It seems that China's next plans are connected with Guatemala and Belize, which still have not renounced the diplomatic recognition of Taiwan.