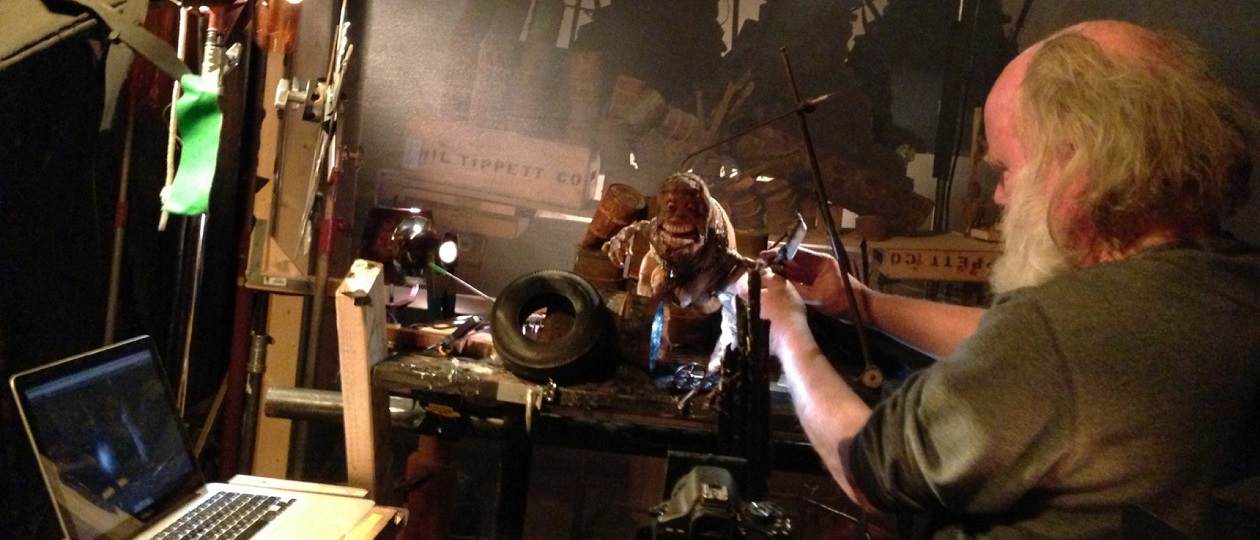 MAD GOD is a adult animated horror film made with technology that spans the history of cinema. It's the result of a Series of contiguous short movies directed by legendary visual effects and stop-motion artist Phil Tippett.
The sets, creatures, effects and spirit are, in every way, independent and created from the heart. Phil Tippett was raised on the fantasy films of Ray Harryhausen and Willis O'Brien; films that fueled his and other youngsters' imaginations with creatures brought to life using stop-frame animation.
As a young man, he was further influenced by European experimental filmmakers Karel Zeman, Jan Svankmajer and Vladislav Starevich, who used similar techniques in surreal and experimental ways.
With his work on the "Star Wars," "Robocop" and "Jurassic Park" movies, Tippett carved his own niche as a modern master of stop motion. In 1984 he created his own studio where he continued to explore and innovate using stop motion. MAD GOD began with several minutes of stop motion animation in 1990, before the explosion of Computer Generated Imagery (CGI) for movies.
But as his studio blossomed into a powerhouse of computer-assisted visual effects and animation, the MAD GOD project fell on the back burner. In 2012, after sitting on the shelf for 20 years, artists at Tippett Studio implored Phil to revive MAD GOD.
Incorporating footage shot before the surge of CGI with new puppets, scenes, environments, and in-camera effects, Phil ran a Kickstarter Campaign and raised the necessary funds to direct his film while mentoring a new generation in traditional stop motion animation and creature fabrication.
The crew was entirely made up entirely of volunteers, including artists from Tippett Studio, students from local art schools, and industry veterans who remember the "good ol' days" when effects were made by people on sets photographing puppets one frame at a time.
SO WHAT THE HELL IS THIS?
It's just what you think it is stop motion mayhem and murder, following the continuing journey of "The Assassin" as he explores the increasingly mysterious and maniacal depths of the MAD GOD Realm.
Is it worth watching? You bet! It's a rich visual treat for film fans, proving that even in the age of CGI, the cinematic allure of stop-motion animation remains strong.