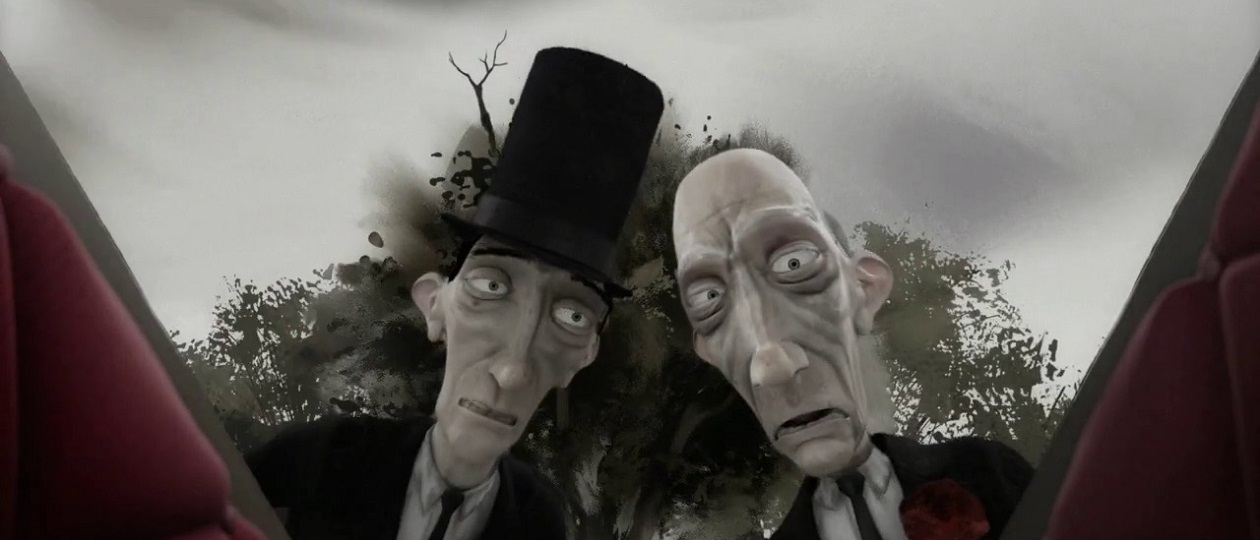 It is not difficult to notice that directors from different countries have their own special preferences in the selection of comedy stories. In Russia, for example, this is army humor and crime stories, and in France, of course, cooking and romance. But it would seem difficult to find a more inappropriate moment and place for jokes than a funeral.
However, for the creative duo of British directors Adam Foulkes and Alan Smith there are no taboo topics, and they successfully cause tears of laughter in their audience with a fair dose of English black humor.
So the crazy story of the chaos of life and death in their short film "This Way Up" is essentially an animated Tim Burton-style tomfoolery of a strange couple – the gloomy owners of the home funeral "A.T. Shank & Son", father and son, honestly and responsibly fulfilling their duty as undertakers. And the slogan of the film: "Laying the dead to rest has never been so much trouble."
By a coincidence of incredible circumstances, left a hearse, they selflessly try to drag the heavy coffin with the body of the deceased to the cemetery, but their journey through rural off-road turns into an "epic" confrontation with the universal entropy or, in other words, the ubiquitous mess.
The misadventures of the heroes of the film are filled with hilarious circumstances. They even suddenly find themselves in the other world, where a river of fiery lava carries a stream of coffins into the abyss of hell. And in order to complete their professional mission, mournful travelers will have to get to the earth's surface.
The picture, of course, attracts attention not at all with a paradoxical choice of a topic for a comedy, but rather with a conscientious quality of satire on ordinary things, easy self-irony and a non-trivial plot, and most importantly, it is an elegant work in the spirit of the tradition of English literature, like the timeless classic "Three Men in a Boat (To Say Nothing of the Dog)" by Jerome K. Jerome.
The film really impresses with the magnificent imagination of the authors and the wonderful work of the animation team of the London Nexus studio, by the way, with the financial support of the BBC, and the Oscar nomination in 2009 in the category "Best Animated Short Film" is undoubtedly deserved.
However, the "Oscar" at the 81st Academy Awards went to another equally amazing film "La Maison en petits cubes" by Japanese director Katō Kunio, shot in France, but that's another story…