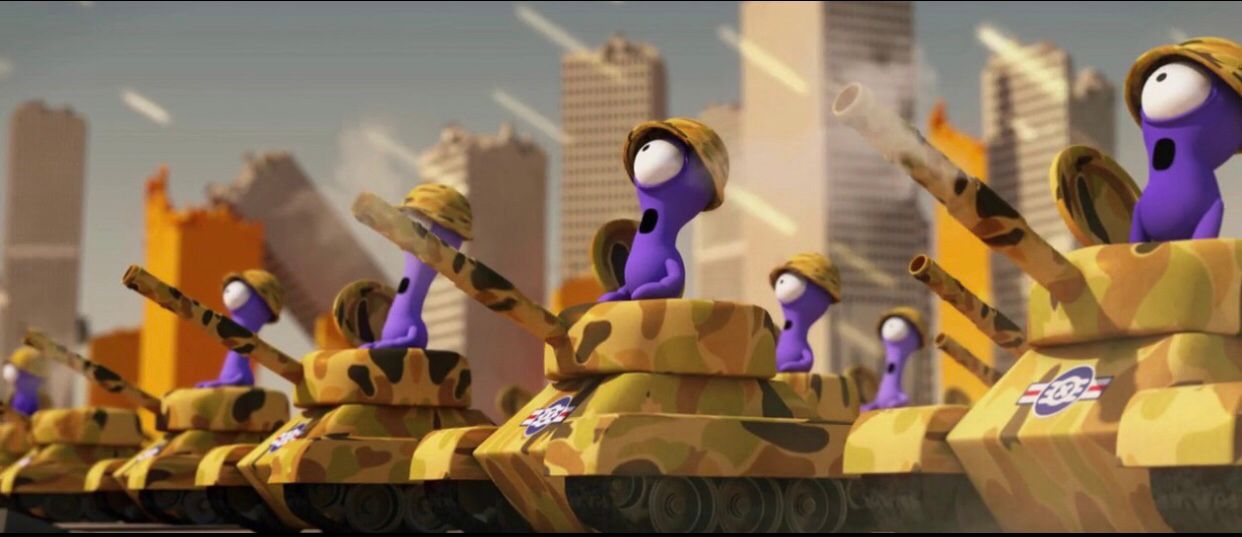 Obviously, for the success of the film with the jaded modern audience, everything matters.
And it all, of course, begins with the original plot. For example, as in the film "Johnny Express" by South Korean author James (Kyingmin) Woo. And, although before the release of the film, he was engaged in animation for a relatively short time – only three years, it was his miniature that immediately became one of the first contenders for the FAAF'2014 Audience Award! And the plot seems simple only at first glance.
2150, Johnny Express, the best delivery service in space. Johnny is a delivery guy who travels from planet to planet. He is lazy and his only desire is to sleep in an autopilot controlled ship.
This time, Johnny arrives on the tiny planet DJEIWKQ201. However, things don't go according to plan. Without realizing it, Johnny brings chaos and devastation into the ideal world of little purple natives. Every step Johnny takes on the planet destroys a microscopic civilization. As a result, Johnny loses the package and, not really worried about this, flies away from the planet, marking the task as completed.
It is worth noting that the film is masterfully shot in a large palette of colors, but in shades of a calm matte tone, which gave the visualization of the catastrophe a special exquisitely cynical subtext, characteristic of the black humor comedy genre. And the closer to the final picture, the less you want to laugh. After all, this is not so much about the monstrous destruction and mass death of innocent purple men from a fictional planet, but about analogies with our own world of real people, whose hopes and life plans turned out to be meager compared to global corporate and political interests. Turns out size does matter! I hope that many others have also seen the true scale of the main theme of this short message from a talented author who lives with us on a planet that is also not very big.